Kayla Lakin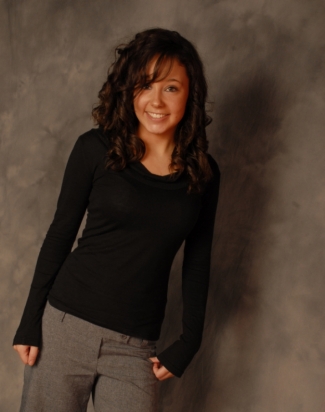 Kayla's Story
Birthday: November 12, 1989
Location: Colorado, USA
Diagnosis Date: Jan 2, 2008
Type of Sarcoma: Synovial Cell Sarcoma
Tumor Site: Left Wrist
Age at time of Diagnosis: 18 Years

Hospital:
Shaw Cancer Center in Edwards, CO and Denver Children's hospital


Oncologist:
Dr. Hardenbergh (Shaw) and Dr. Heare (Children's)


Surgeon:
Dr. Heare


Diagnosis Experience:
Kayla's mom submitting this: Kayla had been complaining of wrist pain for 6 years before she was diagnosed. I took her to an orthopedic surgeon when she was 12 to get her wrist looked at. He did an x-ray and saw 'something' but it was 'nothing to worry about'. Over the years, the pain got worse. It kept her from doing any sports, affecter her work, and also her ability to drive. In 2006, I began taking her to every specialist in our town to figure out what was wrong. There were times that the pain was so bad, she would pass out. I took her to a neurologist, and hand surgeon, two other orthopedic surgeons, a pain management doctor, and a neurosurgeon. They all agreed that it was a ganglion cyst on her ulnar nerve and because it was on the ulnar nerve, they would not operate for fear that it would do more damage. My husband and I were not content letting her live the rest of her life in pain. We kept searching for a doctor who would listen to us. In Oct of 2007, a new hand surgeon moved to town (Dr. Peterson). He agreed to take out the cyst- thank you Dr. Peterson! The surgery was on Dec 27, 2007. After surgery, Dr. Peterson came out to the waiting room and told us it 'just didn't look right' so he was sending it for pathology. Our local hospital sent it to the Mayo Clinic who diagnosed it as synovial cell sarcoma. On Jan 2, 2008, I received a phone call from Dr. Peterson that forever changed our lives. Dr. Peterson gave us many options to take her for treatment. This included Mayo Clinic, Sloans-Kettering in Manhattan, MD Anderson, or Children's hospital in Denver. We scheduled a consultation with Children's and knew immediately that this would be where Kayla was treated.

Treatment: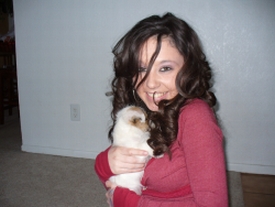 Kayla's tumor was only the size of a walnut after 6 years of being misdiagnosed. However, it was graded as a high grade tumor because of the type of sarcoma. Her chest CT and PET scan immediately after her diagnosis were clear! The team of doctors at Children's did not feel that chemo was necessary but radiation and a follow up treatment were. The radiation would be pre-surgery and it would be 25 rounds. We were given the option of relocating to Denver for 6-7 weeks to complete radiation or drive to Shaw Cancer Center in Edwards, CO every day for treatment (2 hours each way!). They would not let us do treatment in our hometown (after 6 specialists not listening to us, we were fine with that ). Kayla chose Shaw for radiation. She wanted to be home every night, understandably. On April 2, 2008, a second surgery was performed to hopefully get clean margins (they were!). Dr. Heare had to take out the tendons, nerves, muscles, etc in the area where the tumor was. Because of this and the scar tissue from radiation, Kayla has limited mobility in her left wrist. Small price to pay, right? We can't say enough great things about everyone involved in her care at Shaw and Children's. We are forever grateful!


Recovery:
Kayla's first set of follow up scans (Chest CT and MRI of the wrist) was done of June 5, 2008. We were told she was NED (no evidence of disease). What a great thing to hear! She will continue to do scans every 3 months for 2 years and every 6 months for 5. After 5 years, she will get annual chest x-rays. With synovial cell, if it is going to spread, it will go to the lungs.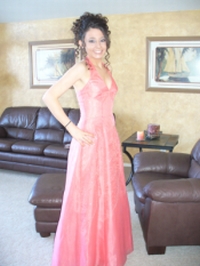 Life Now:
Kayla starts college on August 18th!! 8 months ago, I was not sure if she was even going to survive. Now, she is starting college and continuing with her plans to become a radiation therapist. Let me tell you, life is good. It can be hard and throw you for a loop, but it is good... enjoy it. Kayla always had the attitude of 'let's do what we need to do, I have prom to go to, I have to graduate high school, and I have college to start in the fall'. She did everything the doctors asked and rarely complained of the huge blisters from radiation. Kayla's doctor told her that he thinks they have done everything they need to do to reduce the chance of a reoccurrence to 4%. She has a long life to live and she is going to enjoy it!


Thoughts:
Kayla wants everyone to know to stay positive! Our local doctors were so negative about her prognosis and treatment... amputation was mentioned right away. None of them had ever seen this type of sarcoma... therefore they were not optimistic. Find doctors that you trust and that you connect with and also that have experience in treating your type of sarcoma. We found all of that in Denver at Children's Hospital. If you have to travel to get the best treatment, do it. It is worth it. You are your own advocate...as Kayla's mom, I was hers. Always, go with your gut. If I had listened to those 6 specialists, that cancer would still be in her. I knew something was wrong and I was not going to stop until we found out what it was. You only get 1 body and 1 life. Take care of your body; listen to it and love life!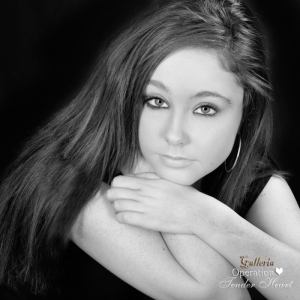 Update: 12-29-08
Kayla just finished her first semester of college and is doing great! Her scan on Sept 30th was all clear as well as her most recent one on Dec 26th. She is still NED! We are coming up on the one year anniversary of her diagnosis.... what a year. I would give anything to get our boring, normal life back before we got that phone call. Before our life revolved around quarterly scans. However, life is what it is and we are SO grateful for the success that she has had in this battle. She will continue to be scanned every 3 months for the next year and a half (then twice a year after that) and we will continue to hold our breath and hope for the best - that Kaya will continue to be NED!


Update: 12-30-09
As of December 28th, 2009, Kayla remains NED. She has one more "once every three months" scan and then the doctor will move her to every 4 months for 2 years. She continues to go to college and work part time. She has a terrific boyfriend in her life (for the past year) and he makes her so happy, which is good to see!
Update: 8-12-11
Kayla is doing great! She continues to be NED. We have finally moved to the "every 6 months" scans. Last year she moved to Denver and is working at Children's Hospital for the Orthopedic Tumor Board (under the direction of the doctor that treated her)! She loves her job and enjoys sharing her experience with current tumor patients and their families. We continue to be so grateful for her response to treatment and her prognosis.
Click Here to Return to Faces of Sarcoma Home Page